Hey Kabu! Turnip Season in Japan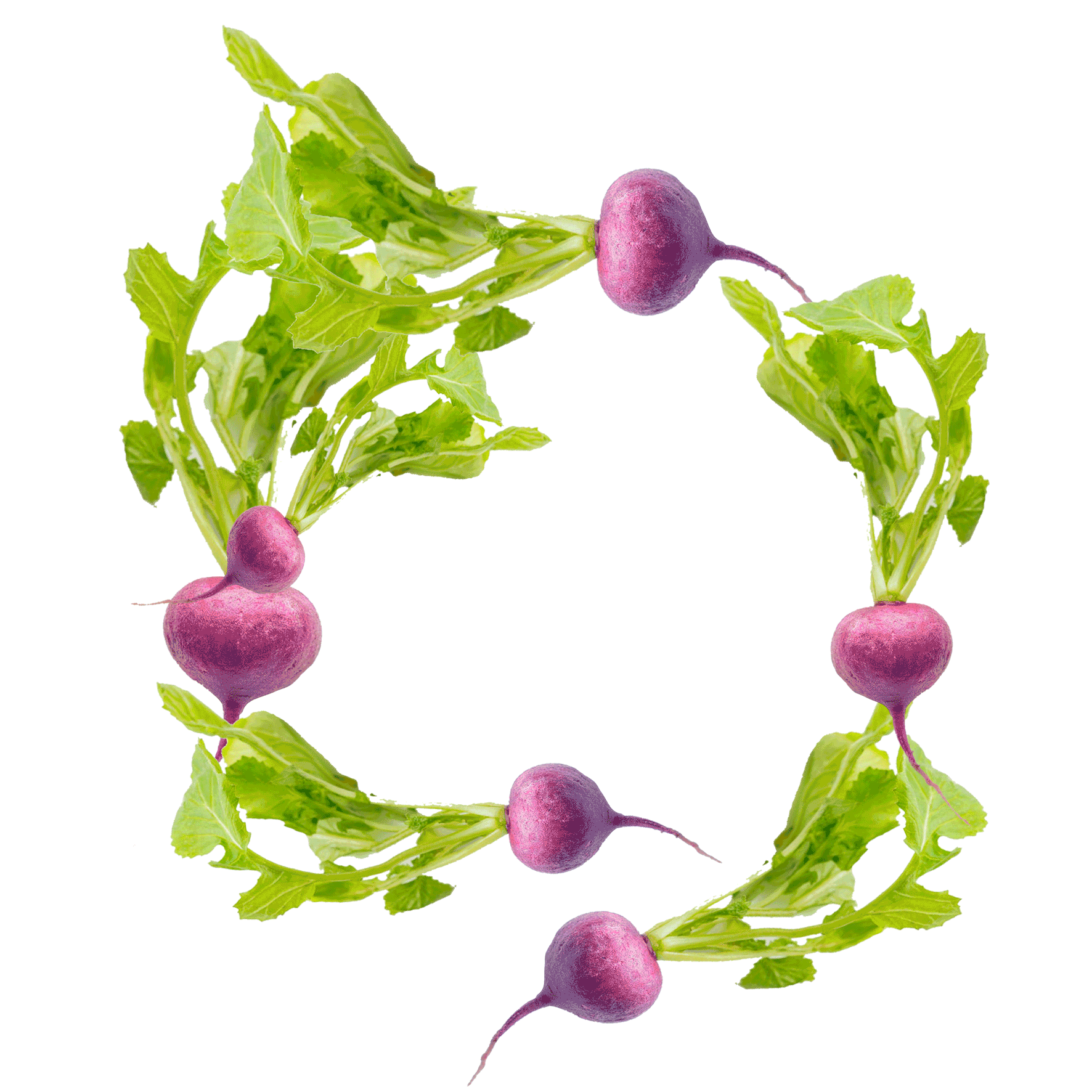 Every season expresses itself in different ways such as by the light, temperature, rain, sun and vegetables it welcomes. Hey Veggie! at the UNU Farmers Market offers a time to celebrate seasonal vegetables. Every month one vegetable is in focus. We explore it through different recipes to understand its flavour and texture diversity.
October is the month of kabu (turnip). Kabu come in many different varieties. Common for them all is their rich nutrient content and suitability for various cooking methods. The following recipes introduce four different expressions of kabu.
Spiced Kabu Furofuki

Tokyo Spice House's recipe
Ingredients on the boil for Spiced Kabu Furofuki
4 turnips
Fennel seeds
Coriander seeds
Mace
400ml dashi
Soy milk
Salt or soy sauce
1. Cut kabu and leaves.
2. Place dashi, fennel seeds, coriander seeds, mace, leaves and turnip in a pot. Bring it to boil for 10-20 min.
3. Add soy milk and salt or soy sauce until it reaches the right flavour balance.
"The temperature change between daytime and night time makes the flavour better."

- MomoG, MomoG Farm
Kabu Potage

Imotaro-san from BioAgri's recipe
Turnips boiling in dashi for Kabu Potage

1 tbsp vegetable oil
1 onion, finely sliced
4 turnips, cut to your preference
300ml dashi
100ml soy milk
salt and pepper
1. Heat oil in a large saucepan, add onions and fry until transparent and sweet.
2. Add turnips and dashi. Boil until turnip becomes tender.
3. Turn off the stove and add soy milk.
4. Blend the mixture and season to taste.
"Oh turnip. They melt and sweetened when you add heat to them."
- MomoG, MomoG Farm
Turnips glazed in butter and orange juice
2 tbsp vegetable oil
4 turnips, cut into 8 crescents
salt
50g butter
500ml orange juice

1. Heat oil in a large frying pan. Add turnips and a sprinkle of salt and cook until they turn a darker brown on each side.

2. Add orange juice and butter to the pan. Boil at medium-high heat until the liquid has evaporated to a glaze.
Young helpers at Hey Veggie! cooking Glazed Kabu
"Autumn and fall veggies are strong enough to survive the cold weather."
- MomoG, MomoG Farm
Turnip salad with black garlic and citrus dressing

4 turnip
1 pear
1 bunch wasabina or mizuna, or other salad greens
Sesame seeds

Dressing

2 citrus, juiced
vegetable oil (to the same amount as citrus juice)
1 clove black garlic, crushed
ginger
sugar
salt

1. For the dressing, combine the citrus juice and oil into a jar and shake to combine.

2. Add black garlic, sugar, ginger, and salt. Blend with a hand mixer. Taste and adjust seasoning for sweet/sour/salt balance.

3. Slice turnip and pear thinly on a mandolin.

4. Add turnip, pear and dressing in a large bowl and mix together gently. Add the salad greens and toss gentle to combine. Sprinkle sesame seeds to serve.