One Farmer / One Chef:
Ome Farm & Yuri Nomura of Eatrip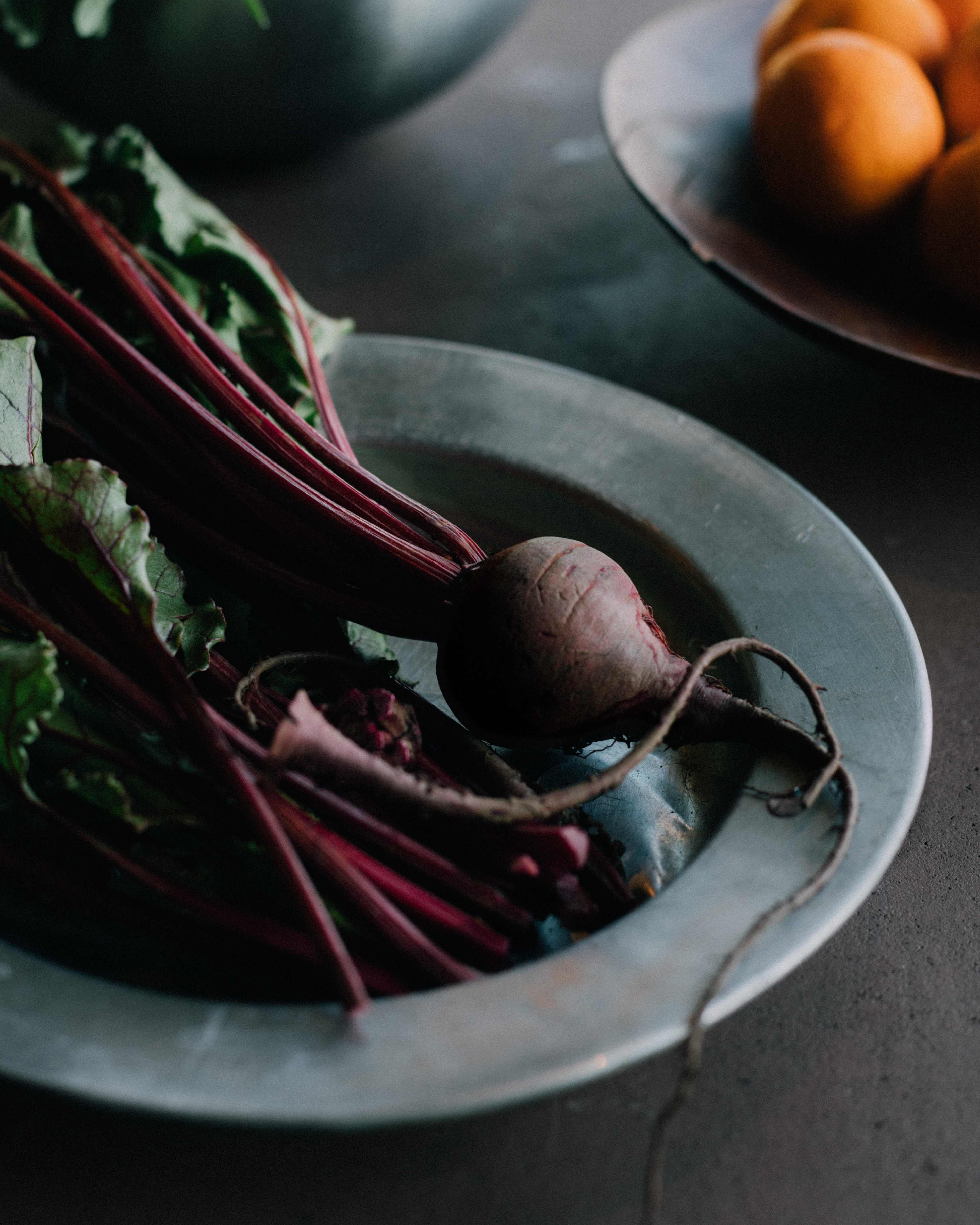 From the farmer's hands to the chef's mind, these are recipes created in collaboration with farmers and chefs from the Farmers Market at UNU community.

Our One Farmer / One Chef series brings seasonal dishes to your table, with plenty of tips along the way; familiar vegetables may get a new life, and unfamiliar produce may become your new favorite.

Let the produce do the talking, and the chef's guide your knife.
(Vegetables from
Ome Farm
)
1/2 onion, roughly chopped
2 small beets (about 80g)
2 tbsp olive oil
150g white rice, unwashed
100ml white wine (optional)
2 fennel stalks
800ml boiling water
40g blue cheese, crumbled
40g parmesan cheese, or to taste
salt & pepper, to taste
Serves 2

1. Add chopped onion to a blender and blend into a paste.

2. Peel the beets and chop into 1cm pieces.

3. Heat oil in a large frying pan over medium heat. Add the blended onion and saute until transluscent.

4. Add the rice and saute until the rice turns white.

5. Add the beets, fennel stalks and white wine to the rice. Once it comes to the boil, add a ladle of boiling water. Repeat until the water is all used, stirring continuously.

6. When the rice is al dente, stir in the blue cheese, and add salt and black pepper to taste.

8. Top liberally with grated parmesan cheese and serve.